Basic Vehicle

Ford Transit Custom

Basic Engine

105 HP Engine

Technically permissible overall weight*

3.200 kg

* For safety reasons, the "technically permissible maximum laden mass" stated in the vehicle registration document must not be exceeded under any circumstances.

Weight in ready-to-drive state**

2.589 kg

** Dimensions in ready-to-drive state as per EU Directive No. 1230/2012: Vehicle with standard equipment according to manufacturer's specifications including driver (75 kg), 90% of filling quantity for fuel, 100% for water as well as gas (aluminium gas bottle 5 kg), without special equipment.

Bed shape

Double bed in pop-up roof

Sleeping areas

2 (4) optional

Seating areas

2 (4) optional
Info
Panorama
Serial Equipment Duncan
Technical Data
Info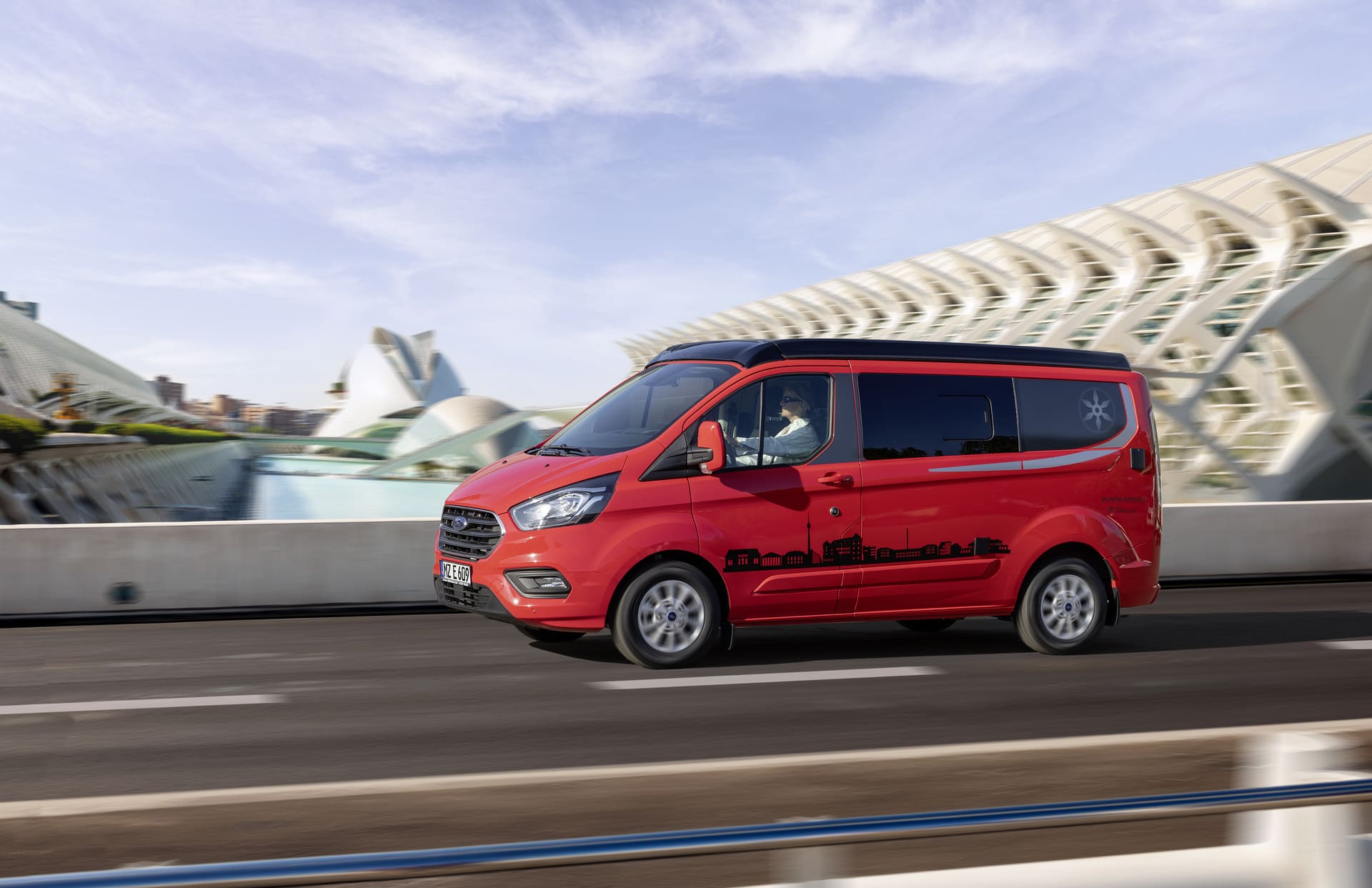 Sleep, cook, relax? Everything can be arranged. In the living area,
you do not have to do without any comfort. It's nice to be far away, but still at home.
Compact on the outside, spacious on the inside. The Duncan provides a surprisingly clever use of space and a variable interior. For example, the bench can be moved or removed in just a few easy steps. Do you need another surface to relax on? Just fold it out. A kitchen with a cooker, sink, fridge, storage cupboards – everything is there. A table to mount or set up in front of the vehicle is hidden in the side door. When are you leaving? The Duncan is as ready and as flexible as you are.
Panorama
Serial Equipment Duncan
Technical Data