Karmann-Mobil Advantages for you:
in this instance, very, very unusually, you don't have a choice. Regardless of the model or features you go for – versatility and everyday practicality with comfortable and high-quality fittings are only some the strengths of every Karmann-Mobil model.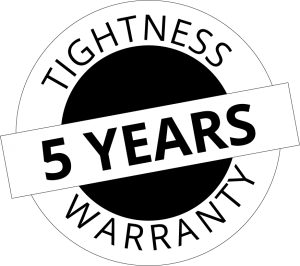 Karmann-Mobil produces long-lasting and reliable motor homes. Selected quality for its materials and workmanship guarantee it. We are convinced of this, and as an example, this is why we offer a 5-year leak guarantee.
WONDERFUL ALL YEAR ROUND.
---

All of our vehicles are winter-proof. Powerful heating, excellent insulation and perfectly insulated tanks, together with complete sealing throughout, ensure that our motor homes are the perfect place to be all year round. Even in winter.

We want you to have an enjoyable journey and we do our best to ensure it. With an interior that offers a wealth of conveniences as standard. More than you might think, in fact. Just take a look at the extremely spacious bathroom. Or the generously appointed double beds.
MODULARITY AND VARIABILITY.
---

At Karmann-Mobil, a choice awaits you that leaves no wish unfulfilled. We offer the perfect motor home for every type of camping break, as well as countless options for personalised designs and amenities.

With various vehicles, all kinds of sizes and lengths, as well as kitchens and bathrooms in various designs, we offer the perfect solution for every taste and need. Yes, even the beds can be adapted to individual wishes. In some of the Davis and Dexter models, twin beds become double beds or reclining areas in the blink of an eye. Elsewhere, sinks can be folded away to save space.

Our motor homes allow you to do so much more than just travel. They are also perfect for big shopping trips of when moving house – and for anything else that everyday life brings.

Our motor homes are stylish and modern throughout – representing our contribution to a resoundingly successful trip. This commitment is also brilliantly highlighted by the detail – visible from the chrome appliqué on the wall unit flaps in the Davis, for example.

Benefit from our closely-knit network of dealers spanning the whole of Europe. With a total of > 60 Karmann-Mobil dealers, you are well cared-for everywhere in Europe and can contact your local dealer directly if you have any questions or problems.