The Stuff holiday dreams are made of
The Trendstyle special edition has more than earned its name. A real eye-catcher through and through. And far more than just that.
Do you just want to enjoy the beautiful view? You don't even have to look out the window for that. The modern interior design is a real feast for the eyes. In view of the enormous amount of space available, we could even speak of a buffet for the eyes. Either way, the Trendstyle special edition offers plenty of room for stylish living. A special highlight is the textile microfibre look of the furniture surfaces. Very unusual for a camper, very stylish and yet extremely practical and robust.
The Trendstyle special edition is available for Davis 540, 590, 591 and 620.
Special wishes are included here.
Make the starry hours of the year into unforgettable experiences. Whether interior or exterior, the new Trendstyle edition is just right for anyone who expects more. More design, more style, more comfort: you've never gone on holiday this trendy. It's so nice when something special becomes unique.
The trendy interior design welcomes you with a textile microfibre look that is unparalleled in the camper sector. You can also enjoy the comfortable upholstery in tasteful coffee and cappuccino colours, which serve to round off the harmonious overall feel of the spacious interior. The exterior continues this in style – from the trendy new colour Lanzarote and black aluminium wheels to the tinted windows. All of this is standard, by the way, just like the rest of the high-quality furnishings. Typical Karmann-Mobil.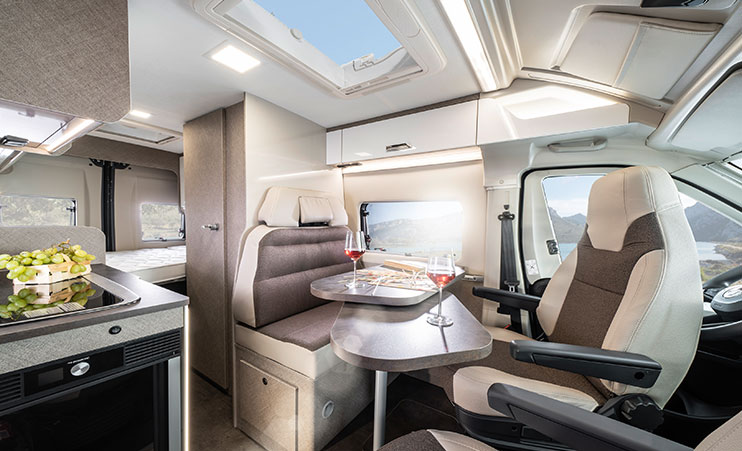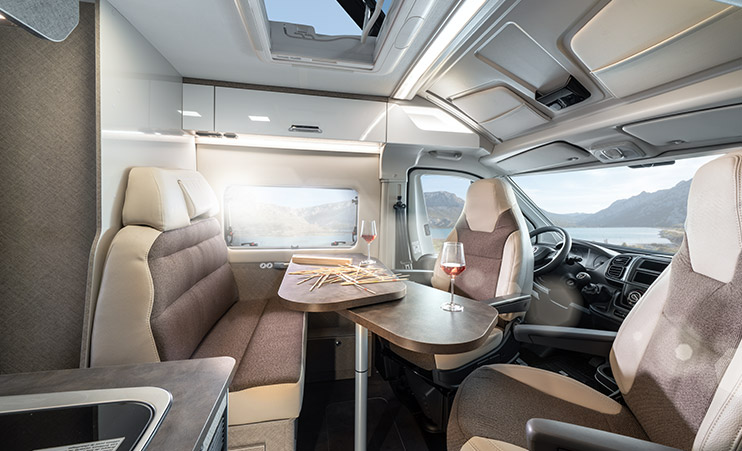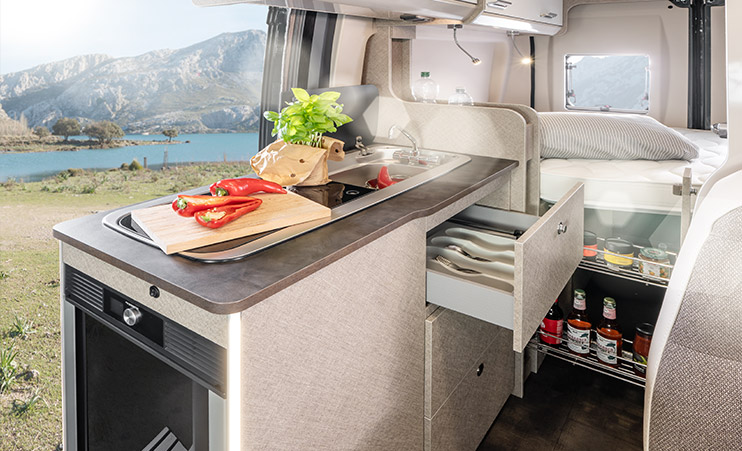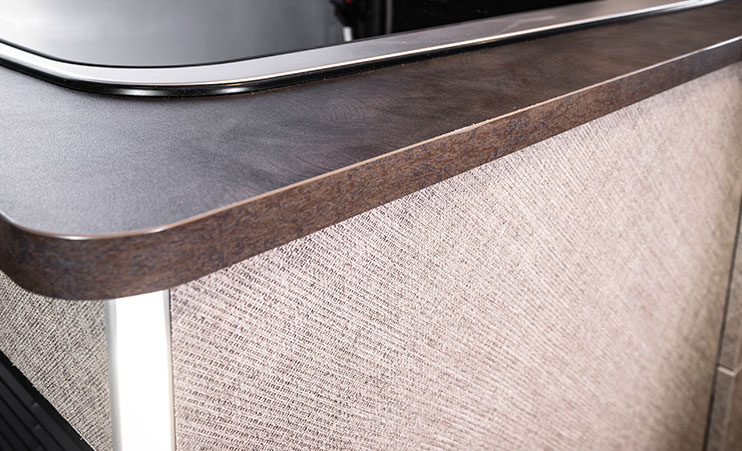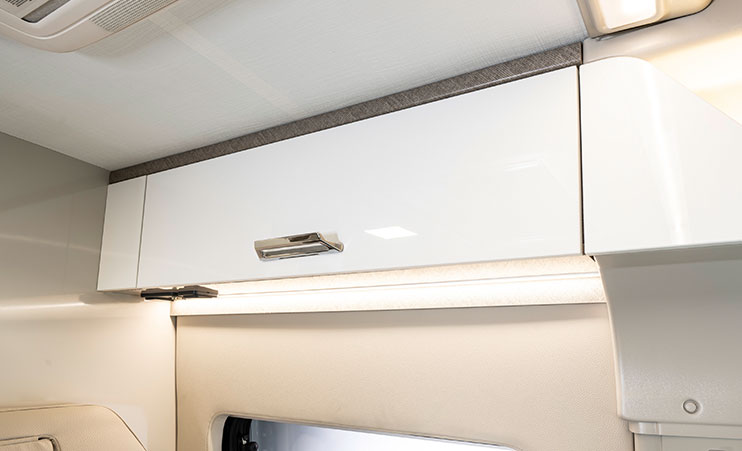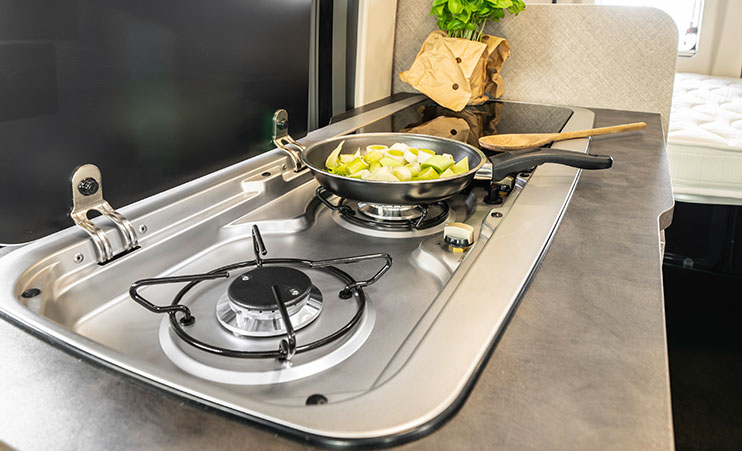 DAVIS TRENDSTYLE Highlights
Captain chair seats with seat covers

Multimedia preparation incl. rear-view camera

Winter package (insulated + heated waste water tank, insulated water pipes in the exterior)

Steering wheel and gearshift knob in leather finish
Our Davis Trendstyle Floor Plans 2023: