It can't be outdone? Oh, yes it can!
If you like the new Davis, you'll like this even more. After all, this elegant motorhome can be furnished with even more stylish and luxurious features. This surprised us, too.
The Davis lifestyle features really take it up a notch in terms of elegance, space and comfort. With an interior that is second to none. A white kitchen unit, the additional ambient lighting, fine chrome applications, indirect LED lighting – style fills the whole room and is embellished with cleverly integrated storage compartments. It really doesn't get any better than this – but sunnier. You can enjoy an unobstructed view of the sky with the optional Skyroof. Sun during the day, stars at night and lots of natural lighting inside at all times for an entirely new sense of space. Do you feel like having a lot of free space while enjoying a holiday on the sunny side?
Nice Place you have here!
Of course, a motorhome should above all be reliable, safe and practical. But why shouldn't it also look extremely stylish? If you look at the new Davis, it is hard to imagine anything other than a beautiful holiday. With its bright interior, high-gloss surfaces and a multitude of elegant furnishing details, the motorhome is a work of art in its own right. But also extremely practical.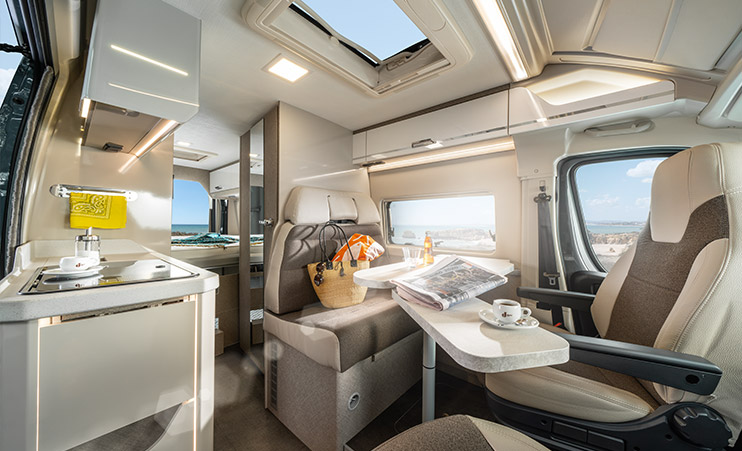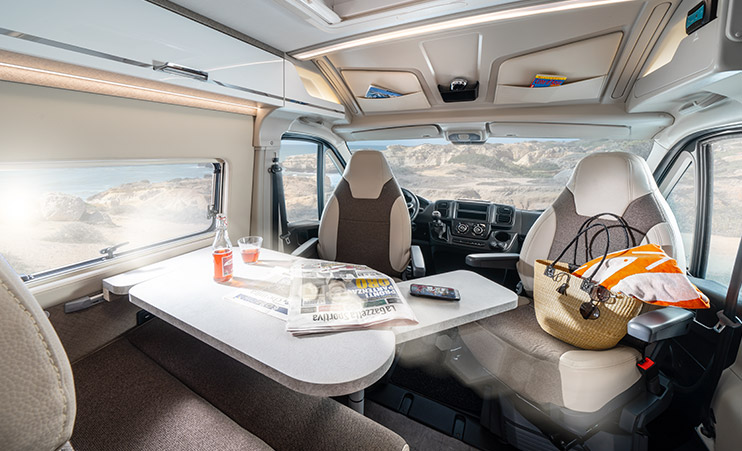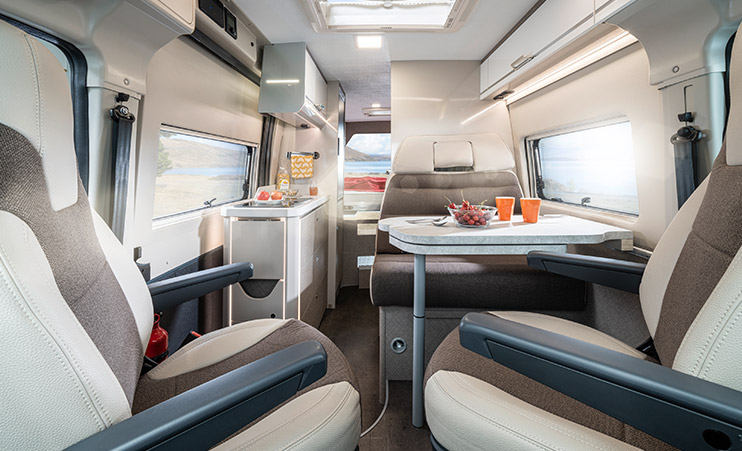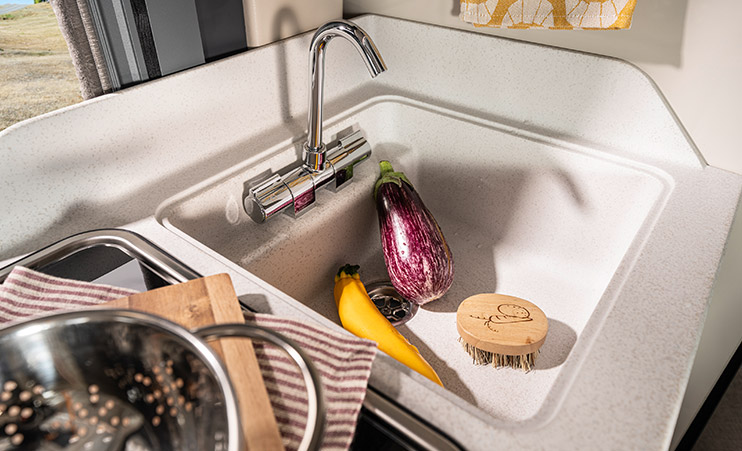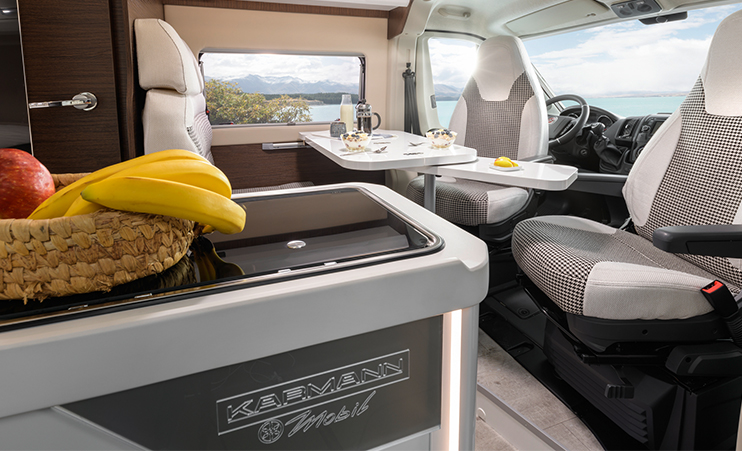 DAVIS LIFESTYLE
elegant, bright interior features with textile appliqués

Additional wall unit above the rear doors (for DA 590/620)

Metallic look logo trim in the kitchen unit

Side storage compartment in the kitchen unit (for DA 590/591/620/630)

Window on left side in the rear (for DA 590/620/630)
Davis Lifestyle Floor Plans 2023: