Basic vehicle

Ford Transit

Basic motorisation

130 HP engine

Technically permissible overall weight*

3.500 kg

* For safety reasons, the "technically permissible maximum laden mass" stated in the vehicle registration document must not be exceeded under any circumstances.

Weight in ready-to-drive state**

3.162 kg

** Dimensions in ready-to-drive state as per EU Directive No. 1230/2012: Vehicle with standard equipment according to manufacturer's specifications including driver (75 kg), 90% of filling quantity for fuel, 100% for water as well as gas (aluminium gas bottle 5 kg), without special equipment.
Info
Panorama
Serial Equipment Dexter 4x4
Technical Data
Info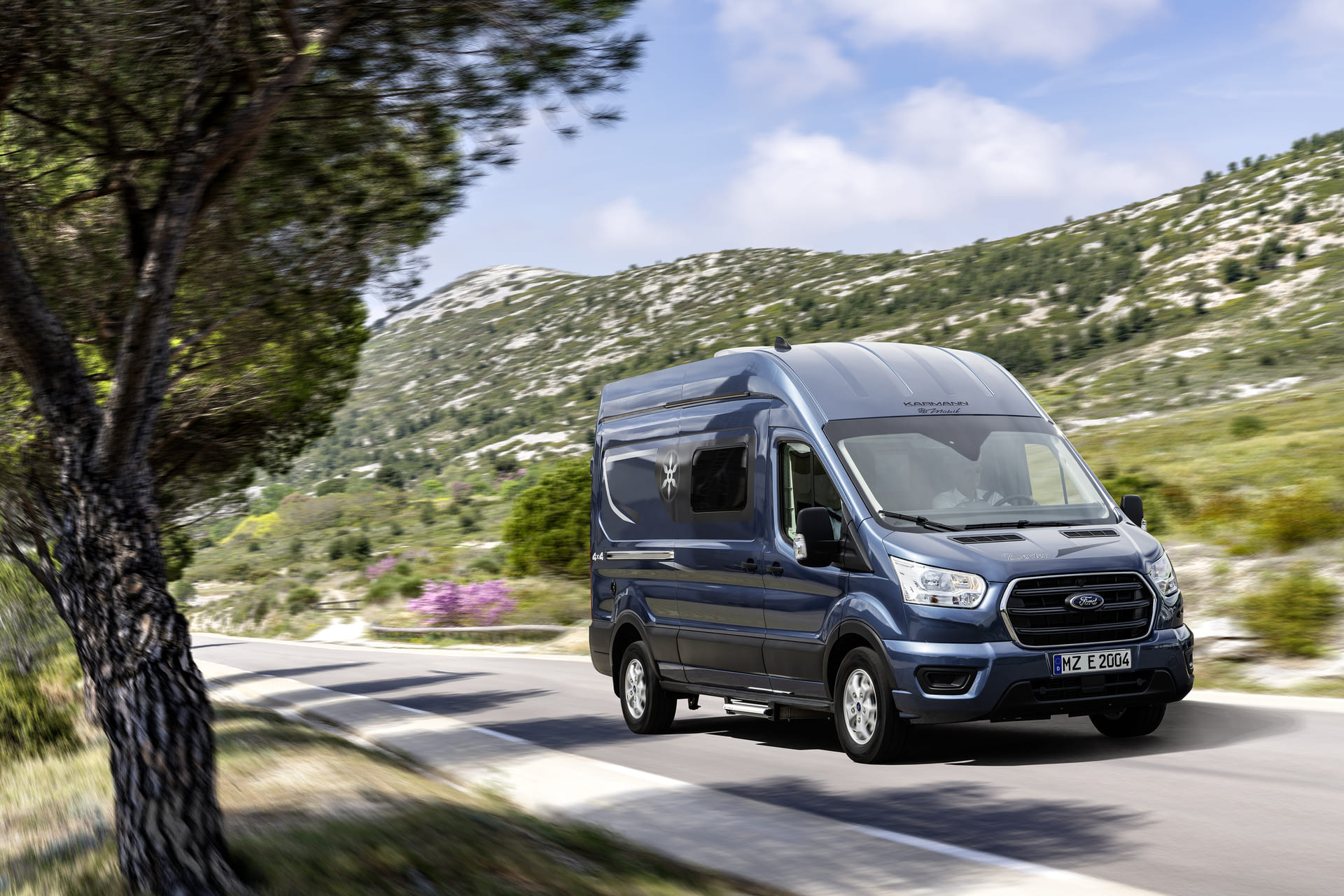 Fully responsive on gravel, snow or ice, alert on the road, wonderfully idiosyncratic in its features – the Dexter 560 4×4 is full of talent.
All-wheel drive, slippery, gravel. Do you associate these words with comfort and upscale features? Probably not, but you could. After all, the Dexter 560 4×4 combines the best of both worlds in the most individual way. At just under 6 metres in length, you can expect a comfortable seating area for four, a large refrigerator with access from the outside and inside, a toilet with a shower and loads of other comforts. With this equipment and all-wheel drive, you can go  anywhere comfortably. At any time of the year. Thanks to efficient insulation and powerful diesel heating, the Dexter 560 4×4 is also an ideal base camp in winter. Before you continue your journey far from the beaten path.
Panorama
Serial Equipment Dexter 4x4
Technical Data